OnlineDBS becomes Checks Direct
Leading employment screening business marks service expansion with the launch of new brand identity.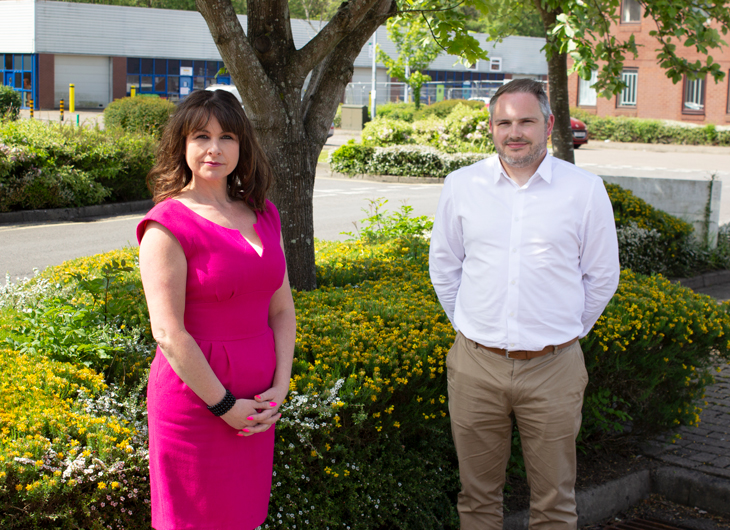 Checks Direct has been unveiled as the new brand identity for leading UK employment screening and background checks provider, OnlineDBS.
The business provides comprehensive criminal record and other vetting checks through a bespoke online system that makes employment screening as accessible, straightforward, and as time effective as possible.
Checks Direct works with public, private and not-for-profit clients from a range of industries as an umbrella body of the Disclosure and Barring Service (DBS), supporting employers to make informed recruitment decisions and ensure all safeguarding requirements are met throughout the hiring process.
Jon James, Operations and Sales Manager of Checks Direct, said:
"We've developed our offering over the years and now provide thousands of employment screening and background checks to employers across the UK. The consistent growth we've experienced has seen us develop as a business to meet our clients' needs, so it was time for the brand to better reflect our full range of safeguarding services.

"We offer more services to safety-conscious employers than ever and we're passionate about making every check count. Our new identity as Checks Direct matches our ambition to continue protecting our customers and their surrounding communities to the highest of standards."
About Checks Direct
Checks Direct ensures employers meet industry legislation and also the ethical obligations of stakeholders with an extensive suite of services. This includes Basic, Standard and Enhanced DBS Checks in addition to ID, Right to Work, Teacher Status and Employment Credit checks, and more.
With 27 years of experience in employment screening in tow, the business originally started as an internal service for parent company New Directions, to help meet demand for its specialist recruitment services. A purpose-built online DBS system was developed and the user-friendly service was made available to external customers across the UK when OnlineDBS was launched in 2016.
Today, with a growing base of 5,000 clients, Checks Direct processes 30,000 DBS and vetting checks per year across a diverse client portfolio ranging from small businesses to multi-national corporations, and spanning local, national and international organisations.
Sophie Cecil, Chief Operating Officer at New Directions, said:
"The launch of Checks Direct is a proud moment for New Directions. It has always been our priority to ensure vetting checks aren't just a 'tick box' exercise, and the growth of the business is testament to the quality of service we have come to provide over the years.

"We have a proven track record of enhancing safety for our customers and their communities, which is clearly demonstrated by the demand for our services.

"We look forward to providing even more peace of mind to existing and new customers through the ever-developing suite of products, services and advanced systems we will now deliver under the name Checks Direct."
New Directions has provided specialist recruitment and training services to the education, social care, domiciliary care and pharmacy sectors since 1994.
Make every check count
Keep your organisation and people safe with our independent and verified checks.