How to use Twitter Lists to save time and stay informed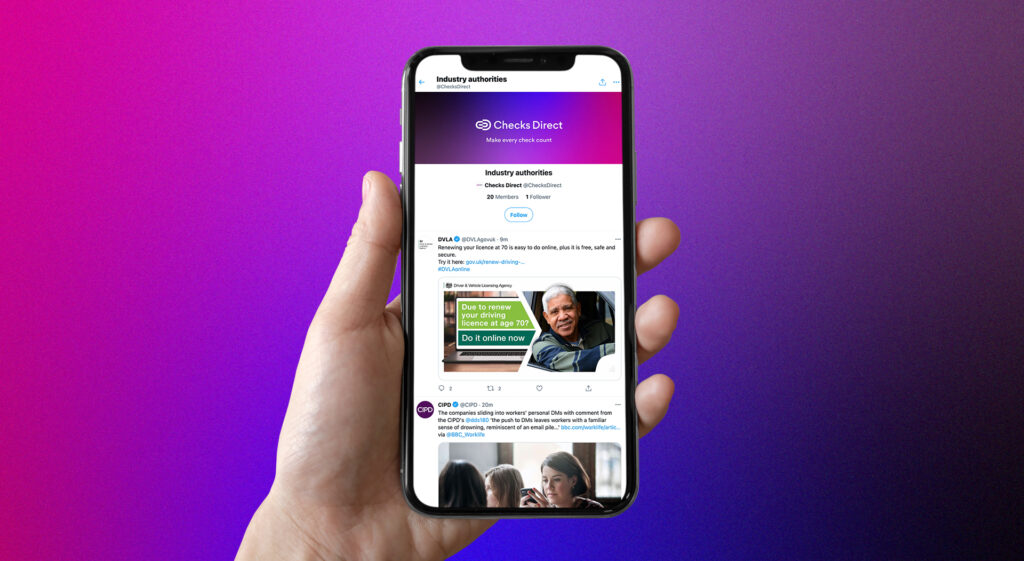 Anyone can struggle to get to grips with the avalanche of information available on Twitter. Dewi Powell, our Communications Manager, explains one way to cut through the noise. 
Whether you're a Twitter newbie or a seasoned veteran, it's happened to all of us. It's easy to start looking for a particular account and then get distracted by hundreds of tweets flooding your timeline. Before you know it, you're lost in a rabbit hole far removed from your original interest. 
Minute by minute, or even second by second, updates are great if you have the time for an infinity scroll but few of us do. Your to-do list, meetings and all sorts of things take priority and social media can soon seem like a distraction rather than a tool. 
You'd still like to see what those industry authorities are saying, though… so, what do you do if you don't want to miss a thing?
Unlike Aerosmith, you don't have to stay lost in the moment forever. 
A time-saving solution
We've created a Twitter List of industry authorities for employment screening and background checks. You can 'Follow' the list here.  
A Twitter List enables you to customise, organise and prioritise the Tweets in your timeline. It will show you a feed of Tweets from the accounts on that list – and nothing or nobody else. This helps you to avoid any other distractions that appear in your main timeline. 
If you follow a few hundred accounts, it's impossible to see everything. Twitter Lists will save you time and you won't have to sift through a busy timeline to see certain accounts. Think wormhole rather than rabbit hole. 
How you can benefit
Twitter Lists are a tailored shortcut to show you what a selected group of accounts are posting. In this case, the accounts are authorities in all things related to employment screening, background and criminal record checks. 
We've made this Twitter List to help you see the posts that matter the most. We'll add to it over time but for now, it includes a selection of relevant professional bodies, government organisations, senior politicians and charities. 
Twitter is one of the most fast-paced social media platforms and conversations move quickly. Complex algorithms are used to keep it that way. Hopefully, we've helped you to optimise your time and made Twitter an easier platform to use. 
With all that extra time, why not take a look at our other blogs? You can see the full collection here.