Enhanced filters added to the Checks Direct portal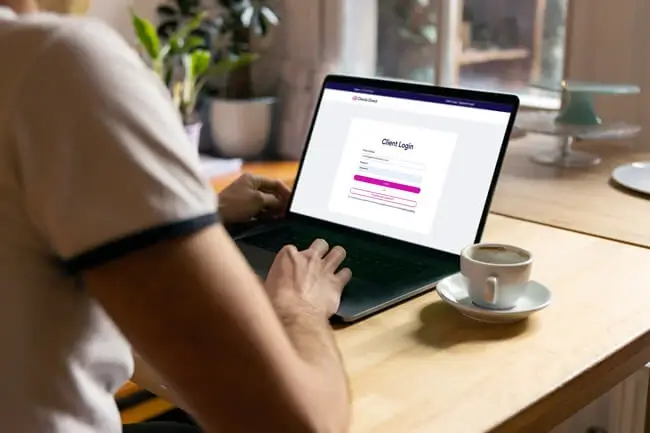 At Checks Direct, we're always looking for ways to improve the services we provide to you. 
Trusted by 5,000 clients throughout the UK, it's important to us that we enable you to safeguard your people, data, and organisations as effectively as possible. 
Our online management system, or 'the portal' as many of us call it, is designed to give you all the flexibility and structure you need to handle sensitive information easily and efficiently. 
Checking the right people are in the right places is crucial to ensuring safeguarding and so is useability of the portal. That's why we've added enhanced filtering options for the Disclosure and Barring Service (DBS) Checks you complete via the portal. 
We're thrilled to be able to reveal the full rollout of changes. 
Introducing new filtering features
Existing applications

Firstly, let's talk about the additions to the 'Existing applications' page. We've added a search bar that you can use to find existing applications by searching for: 
First names

 

Surnames

 

Date of Birth (DOB)

 

National Insurance (NI) numbers

 
If what you've searched for matches what's on the existing application, it should find who you're looking for. 
The search return will come under a drop-down menu relevant to the stage of the process an application is at (for example: Partially completed, Awaiting ID Check, Awaiting Payment, Received from DBS etc.). This means you know exactly what's happening with the application. 
Completed/Returned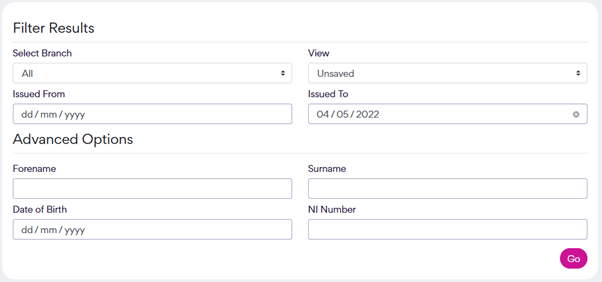 Additional search options have also been added to the 'Completed/Returned' page where you access results for your organisation's checks. 
We've done this to help you easily find the results of applications that have been through the full DBS checking process. This will save time and display a list of results specific to your search. 
More information
Our portal has been reviewed and approved by the DBS and Checks Direct is a registered Umbrella Body. We're also accredited by Cyber Essentials, a widely recognised, government-backed scheme for safer internet spaces. 
To avoid any surprises, we always encourage our clients to learn about how we handle applicant DBS data to comply with data protection law. 
For information about what personal data we collect, how we collect it, and who that information is shared with, please read our Privacy Notice. 
Get in touch
To learn more about the services provided by Checks Direct, check out our other blogs. 
We're here and happy to help any organisation that wants to make every check count and safeguard the people in their communities. If that's you, contact us today. 
We have more than 20 years of experience in this sector and our experienced and friendly DBS advisors are on hand to provide their advice and expertise.