What is the process for DBS Checks?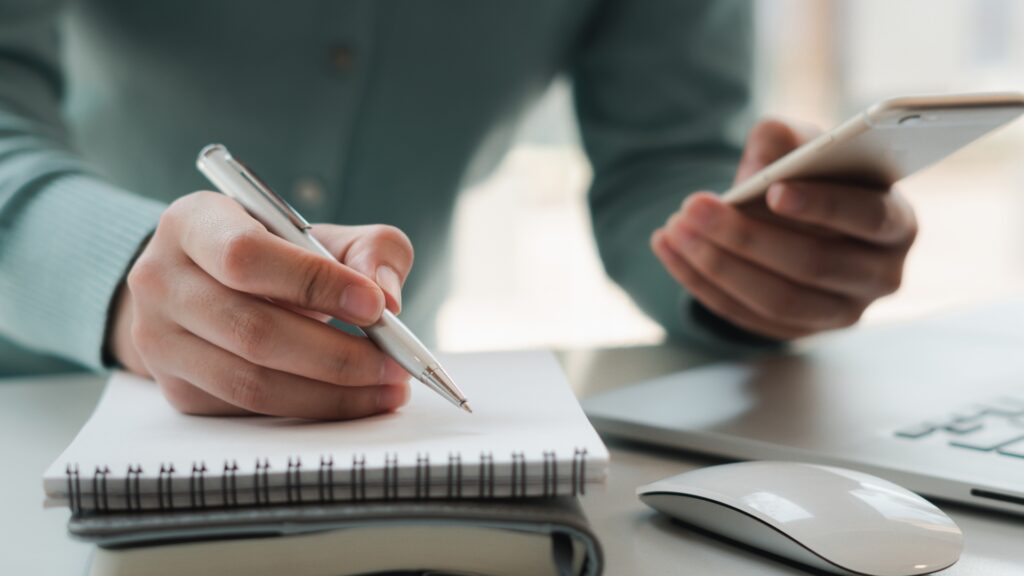 If you're a safety-conscious organisation, you will be fully aware of the benefits of Disclosure and Barring Service (DBS) Checks and the ways they help to protect communities.
We process thousands of DBS Checks a year and we're often asked how it actually happens, as many organisations aren't aware that there are actually five stages to the process.
It's important to understand the DBS Check process so that you can factor in how certain issues, such as turnaround times, affect your organisation's recruitment activities.
Submitting your application to the DBS
When you start an application on our online system, the Checks Direct team will review the information you've provided. We'll check you're applying for the right level of check. For example, only roles involved in 'regulated activity' are eligible for Standard and Enhanced DBS Checks.
We will also check you've provided all the relevant details in the right places, avoiding any errors that might delay your application. Applicants and their organisations are responsible for making sure the personal details are accurate or complete. Missing details, such as middle names or previous addresses, can sometimes delay the turnaround times for DBS Checks.
Once an application has been checked, it will be countersigned by our advisors. Only a registered countersignatory from a DBS Umbrella Body can do this. They will have the expertise and experience to countersign applications accurately and quickly. When this is done, we will submit it to the DBS.
Five Stages of DBS Checks
Stage one
The DBS will receive and validate your application. If there are any problems with your application, it will be rejected by the DBS and you will need to submit a new application.
Stage two
The application is now checked against the Police National Computer (PNC). The records of more than 13 million people are held on the PNC and their information is stored for 100 years from the date of their birth. The PNC is used by law enforcement all over the UK. It consists of several databases that hold current information on arrests, conviction, cautions, reprimands and warnings in respect of recordable offences.
Stage three
(This stage is only for Enhanced DBS with Barred List Checks. All other DBS Checks will go straight to stage five.)
The application is checked against the Barred Lists. There are two Barred Lists, one for working with children and another for working with adults. They were created following the Safeguarding Vulnerable Groups Act 2006 to keep a record of people not permitted to work in regulated activity with vulnerable groups.
There's no definitive list of roles eligible for these checks but they are applicable for those working in:
Healthcare
Personal care
Nannying
Teaching
Social work
Conveying adults because of their age, illness or disability
Conducting an adult's personal affairs under formal appointment
Stage four
The Enhanced DBS Check application is checked against the Police National Databases (PND). This holds 3.5 billion records and contains information captured in local systems on a national basis. It includes all of the information on the PNC but also has 'soft' information, such as allegations made against a person that don't result in arrest or concerns passed on from other bodies (such as schools or social services).
Stage four of a DBS Check is often the point where delays in the process can occur. Some of the reasons delays occur at this stage are:
Applicants haven't disclosed their criminal histories.
Applications include errors such as incorrect names or addresses.
The police face a backlog of applications.
Stage five
The DBS certificate is printed and sent to the applicant. If applicants still haven't received their certificate after 14 days, we advise they contact the DBS directly to request a reprint. Only applicants can make these requests and they have to be made within 90 days. If applicants wait any longer, they will have to process a new check and pay again.
You can track DBS applications on the UK Government's website.
How long will a DBS Check take?
It's difficult to say with certainty exactly how long your application will take to progress through the DBS' five stage process.
However, we're confident in our turnaround times at Checks Direct and we have over 27 years of experience in processing DBS Checks. Our quickest turnaround times for a Basic DBS Check results is just 15 minutes, while Standard and Enhanced DBS Checks have been returned within two hours.
You can learn more about our history in the industry or register now if you're ready to submit DBS applications and safeguard your people, data and organisation.